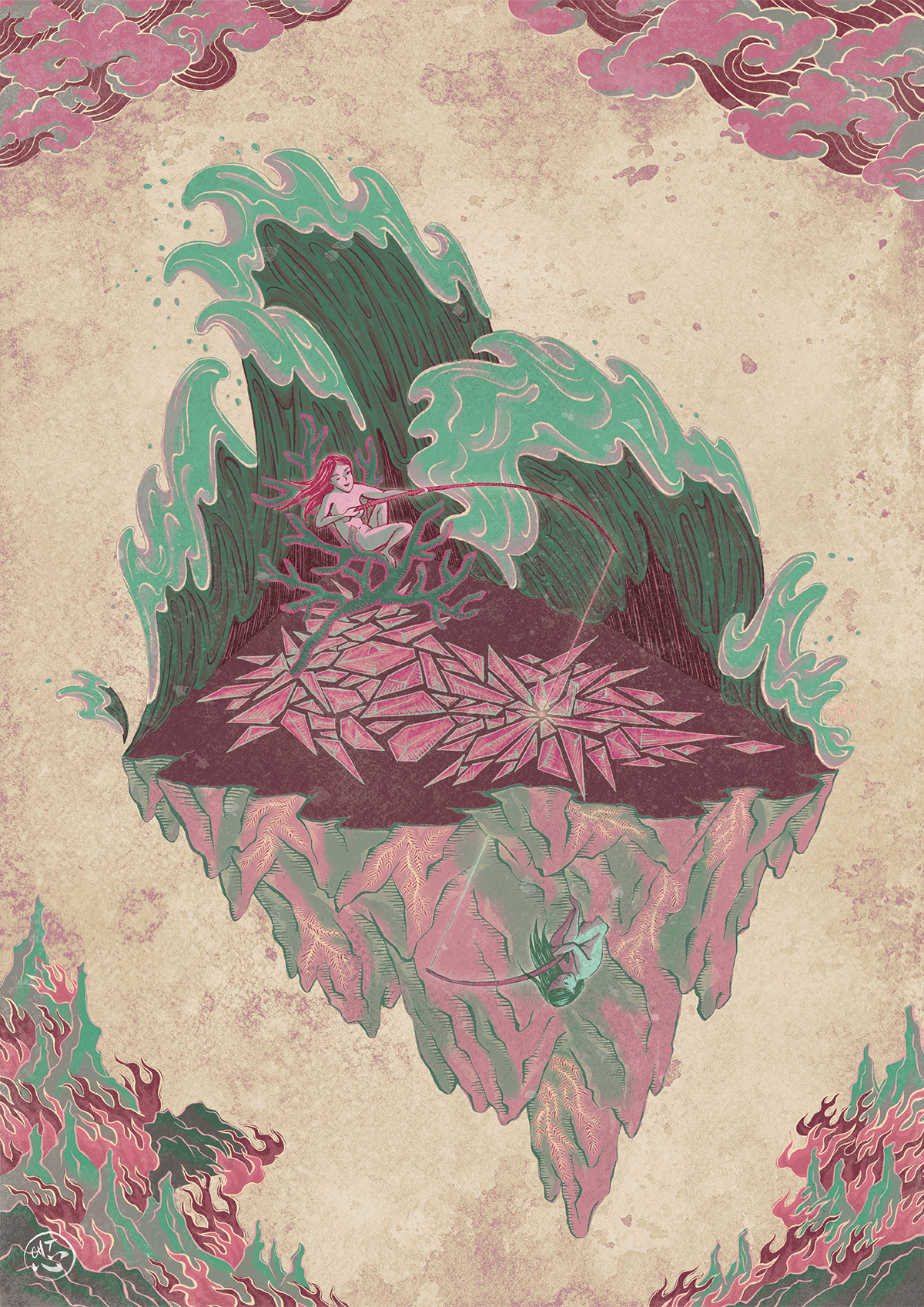 Hook a line from turmoil to serenity. 
Linger no longer thus wander.
The psychedelic is a clear mirror that cuts between dreams and reality. 
Your heart draws a curve from disturbance to an isolation that leaves you stuck between reflections.
This illustration was featured on Zine Magazine Vol.14
Issue theme was Psychedelic Dream.